Advantegous camp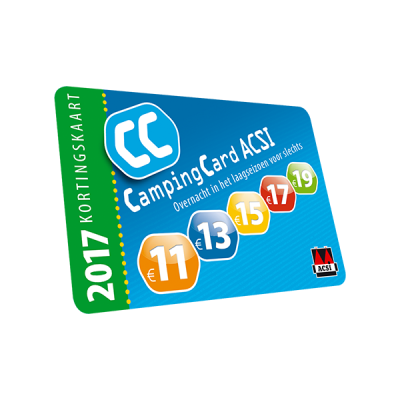 With your ACSI-pas you can camp advantageous! You pay for a basic- or comfortpitch of 100 m2 only € 17,- per night, exclusive tourist tax (tariff on base of 2 persons). Do you like a pitch of 150 m2? No problem! In that case you pay a supplement of 25% on the ACSI-tariff.
The ACSI-tariff is inclusive use of electtricity, (warm) water, showers and heated outdoor swimmingpool.
In 2019 is the pas is valid from 1 April t until 29 May, 3 June until 7 June, 11 June until 13 July and from 17 August until 29 September.