Advantegous camp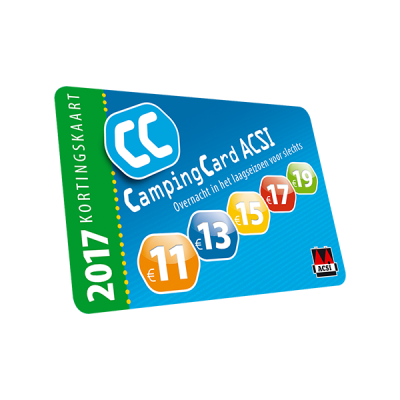 With your ACSI-pas you can camp advantageous! You pay for a basic- or comfortpitch of 100 m2 only € 17,- per night, exclusive tourist tax (tariff on base of 2 persons). Do you like a pitch of 150 m2? No problem! In that case you pay a supplement of 25% on the ACSI-tariff.
The ACSI-tariff is inclusive use of electtricity, (warm) water, showers and heated outdoor swimmingpool (open from 29 April till 10 September).
Your pass will be accepted from the 31th of March till the 24 of May 2017, the 29th of May till the 2. of June 2017, the 6th of June till the 15th of July 2017 and the 19th of August till the 1st of October 2017.