The Ullingse Bergen vacation center is frequently visited by people over 50. Both outside and during vacation periods, you can enjoy the comfortable facilities of the campsite as well as the many excursion possibilities in the immediate vicinity.
Campsite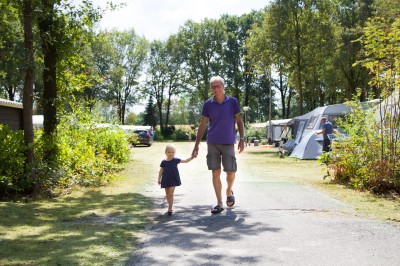 During your vacation, of course, you want every comfort. Therefore, you can choose from basic or comfort pitches located in quiet lanes or on a cozy camping field. Every day you can use one of the two heated sanitary blocks where you decide how long you shower, but you can also set your own preferred water temperature. Want to start the morning with a swim in the heated pool? Then enjoy the delicious croissants? And then out and about by bike or on foot? It's all possible!

"Enjoy beautiful hiking and biking trails"
Surroundings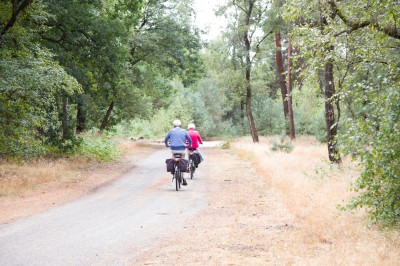 Right next to the campground is 1,000 ha. State Forests where extensive cycling and walking can be done. In these woods you will find many marked walking and Nordic walking routes, but you can also, by means of a junction map, link several beautiful (bicycle) routes together in the length of your choice. During your stay, do not forget to visit, for example, the National War Museum (in Overloon), the Castle Gardens (in Arcen), Wellness Boat (in Mill) or one of the castles (e.g. Helmond), but also cities such as Nijmegen, Venlo, Eindhoven, Den Bosch are definitely worth a visit.
Grandparents
Grandparents with grandchildren are also increasingly finding Vakantiecentrum De Ullingse Bergen. While you enjoy a good book to read, the children play with each other in the sandbox, right in front of your tent. Isn't that (together) enjoyable? In the afternoon playing in the ball pit or on the bouncy castle? While the children sleep peacefully in the evening, you enjoy a glass of wine in front of your tent. Now that's a real vacation!
Do you want to book for a period longer than 3 weeks? Contact in that case the camping itself directly by phone or email.