Your holiday starts fast. On this page qou find several important tips before arrival!
We will ask you friendly to download a night registration form, fill it in and give it to our employees at arrival. We will thank you for your cooperation in advance.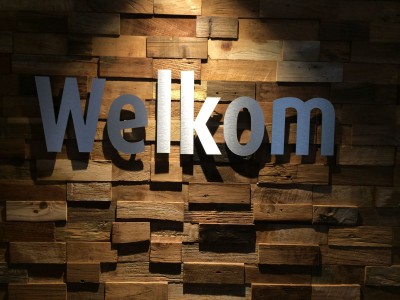 At what time is it possible to arrive?
All camp pitches are available from 2PM. From 2PM you are very welcome!
If you rented an accommodation (Wood cabin, Lodge of Chalet) you are welcome from 3PM.

Is it possible to arrive when the reception is closed?
Yes, that's possible all days a week. When you will arrive at the moment the reception is closed, we like to ask you to report at the moment of arrival at the intercom. One of our employees wil check you in as soon as possible. Check in is possible till 10 PM. We like to know forwards that you arrive late. Can you give us a call (+31-485-388566) or e-mail (ullingsebergen@ardoer.com)?

Is it possible to use the facilities before arrival- or departuretime?
Ofcourse it's possible. You can use, on arrival- and departureday, all facilities, inclusive the swimmingpool.

How can we reach Vacationcentre The Ullingse Bergen?
Click on this link and you get a travel plan to Vacationcentre The Ullingse Bergen. Watch out: during 2020 the main road in Sint Anthonis is under construction. Please follow the deflection.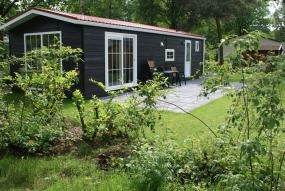 Is it possible to place a shelter on my place?
Shelters are allowed, but they may not be bigger than 4 m2. They also have to be a point or dome model. If you place a shelter (1 shelter is included in the price), you have to park your car on the central parkingplace. A second shelter is only allowed after deliberate and payment of € 5,00 per night.
It is allowed to place a partytent on my place?
Partytenten are only permitted if it is possible on the pitch (if you have any space).
Do I have to 'park' my tent or caravan on a defined way?
No, you can make your own decission how to 'park' your tent or caravan.
Is barbecueen allowed?
Barbecueën is allowed, but not on coals! Because of our wooded surrounding coals are not permitted. When we have a very long heated periode, barbecue can be forbidden in total, by order of the fire-brigade. In each case we will ask you friendly to have a bucket filled with water for case of accidents.
Is it possible to place a child's bed in one of the rental accommodations?
In all rental accommodations it is possible to place a child's bed. In the lodge is the lower bed of the bunkbed foldable to place a child's bed. In the chalets are both beds in the bedroom with 2 singled beds foldable. The Wooden Cabin exist of one room. In this room there is space for a child's bed.

Can we hire a child's beds or highchair?
Yes, you can hire a child's bed or highchair.
Is linen or kitchen well included?
In all accommodations is linen not included. The chalets and lodge are equipped with quilts and pillows (al the accommodations have 1-person quilts). In the Wooden Cabin there is only a pillow. You have to bring your quilt by yourself.
You can hire some linen for € 7,50 per packet (the linen packet is equipped with a contour sheet, duvet cover and a pillow case). All accommodations are not equipped with bath towels and kitchen well. You can hire bath towels for € 2,- per bath towel. We will ask you to reserve linen and bath towels forwards.
Do you want to book for a period longer than 3 weeks? Contact in that case the camping itself directly by phone or email.