The area around Sint Anthonis has plenty to offer for days out with the children. For example, what about the:
'Journey round the World' Indoor playground at Wanroij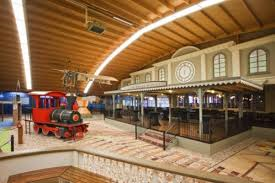 The 'Journey round the World' indoor playground is about 7 kms away by bike or by car. Go on a journey around the world, climb the mighty volcano, look down on your parents from the high machine tower or lose yourself in the battle of the Taj. Don't worry about Mum and Dad. They'll be relaxing with a nice cup of coffee at the railway station and won't want to be leaving just yet. A large 2,200 m2 indoor playground; ideal for children from the age of 2 - 12 years old.
Museum/castle in Helmond
During the summer months, the municipal museum in Helmond, just 30 kms away, offers not only guided tours through Helmond castle, but also organises various fun activities for children such as 'painting wooden coats of arms', 'making a knight's helmet or a princess's hat', 'face-painting' etc. A really special day out during your holiday!
Zoo Parc in Overloon

Go on an exciting journey of discovery through Zoo Parc Overloon. Accessible by bike and car. Meet the four growing cheetah cubs, stand face to face with magnificent animals such as wild dogs, miniature hippos, bearded monkeys, tapirs and camels and get to know the peculiarities of giant anteaters, bearcats, gibbons and small pandas.
BillyBird Park Hemelrijk in Volkel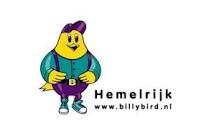 Whatever the weather's like, there is always something to see and do at BillyBird Park Hemelrijk (just 20 kms away). At the centre of the park there is a beach pool, surrounded by various indoor and outdoor attractions. For example, there are 2 indoor playgrounds and an extensive survival area with lots of activities, including a boat slide, a rope obstacle course, a climbing mountain and a family roller coaster. Since 2012, there has been a special play area for young children, fenced off from the water. In this play area there is a traffic playground, a heliport, a children's fairground and air trampolines.
Holland Open Air Museum in Arnhem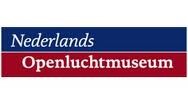 The Holland Open Air Museum in Arnhem recounts history in the form of authentic buildings, objects and true stories. You will be taken on a journey through time; from two centuries ago to the present day. It is also great for children: children can help with things, try things out, enjoy climbing and romping around and going on treasure hunts. Take the historic tram or simply walk through time.
Irrland in Kevelaer-Twisteden (Germany)

Just over the German border, approximately 30 minutes away by car, you will find Irrland; a farm-adventure oasis. Irrland is a land where you can really let yourself go: playing in the mud, building, romping around in hay and straw, running, riding, sliding, jumping, climbing, smelling, touching, animal-watching, having guts etc. In the 300,000 m2 green oasis, there are plenty of covered areas (more than 800) where you can sit and have a barbecue. There is a mega-slide park, a play airport, sand playing areas, a farm village for toddlers, a bamboo labyrinth, a driving school for toddlers, a water playground, a steam locomotive, chess boards, water cushions etc.
The Nederlands Watermuseum (Dutch Water Museum) in Arnhem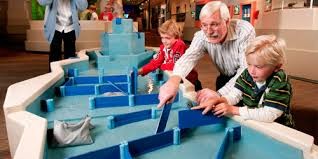 The Dutch Water Museum is a modern and interactive museum which covers all aspects of water. A real do-museum where you can take a trip through a sewer, for example, or watch a fantastic film about water, but where you can also learn all about dyke management, drinking water, ground water or water consumption in the Netherlands and the rest of the world. During the weekends, children can do lab experiments with water. For example, they can let an egg float in the water or produce swimming pool water from seawater. During the school holidays, there are special holiday activities.
Boerenbondsmuseum in Gemert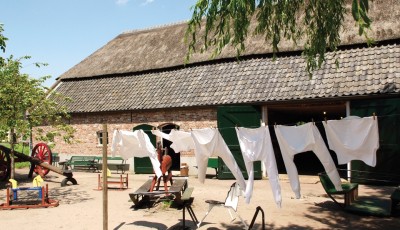 The Boerenbondsmuseum shows what life was like in a "Peel" village in around 1900, with authentic buildings, faithful replicas and objects, tools, machines and stories from times gone by. The farm business is run just as it was at the beginning of the last century and they work in the fields just as they did more than 100 years ago. There is plenty to see and do at this museum for young and old alike.
Hullie speelboerderij (play farm) in Uden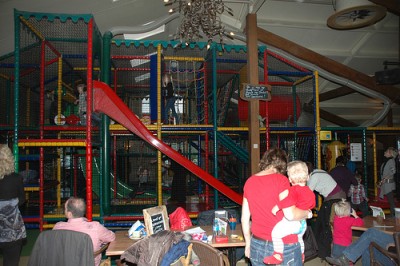 An indoor playground (with outdoor playground), located in natural surroundings, with many attractions, including a climbing volcano, a toboggan run, giant lego blocks, power towers, a football stadium, a bouncy castle, a go-cart track, adventure golf, an arts and crafts corner, laser gaming etc.! In short: hours of play fun! Ideal for days when the weather is not so good.
Avonturenpark (Adventure park) in Oploo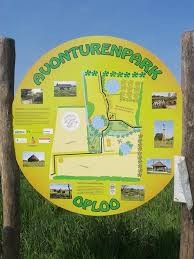 Avonturenpark Oploo lies within cycling distance. You can get dirty here and play in trees and shrubs. Running water, sand and stones; make up your own adventure! In addition to a windmill, there is also a water pump that you can enjoy playing with. Admission is completely free; nice to visit during a cycling trip with the children through the surroundings of the Vakantiecentrum (Holiday Centre), De Ullingse Bergen.
A little further away, you can visit various, well known zoos by car, such as:
*Burgers' Zoo in Arnhem
*Ouwehands Dierenpark in Rhenen
*Dierenrijk in Eindhoven
*Safaripark Beekse Bergen in Hilvarenbeek

Apart from the well-known zoos, there are plenty of other nice trips you can go on, such as:
*The Efteling in Kaatsheuvel
Do you want to book for a period longer than 3 weeks? Contact in that case the camping itself directly by phone or email.